Simply Nia Design was started by principal designer Nia Mozee in 2011 when her sister asked her to design the baby shower for her niece Mackenzie. Simply Nia Design started as a boutique interior design business transforming private residences into living spaces that reflected her clients' style. It's the same as designing homes in a temporary space. We take the foundations of interior design and bring that to every event.
The details it takes to put together an event is what Nia fell in love with. Changing temporary spaces with color, themes, florals, and design sparked a new interest in event design. We plan every event with a purpose. Merging our clients' wants and needs into awe-inspired moments that they will have to share forever.
This past year of 2020 has brought on many challenges around the world. The art of celebrations seemed to all but disappeared. Like many of my peers, we have had to pivot and find new creative ways to continue providing joy through the art of celebrating. With the surge of virtual events and micro ceremonies, there's a glimmer of hope for the industry.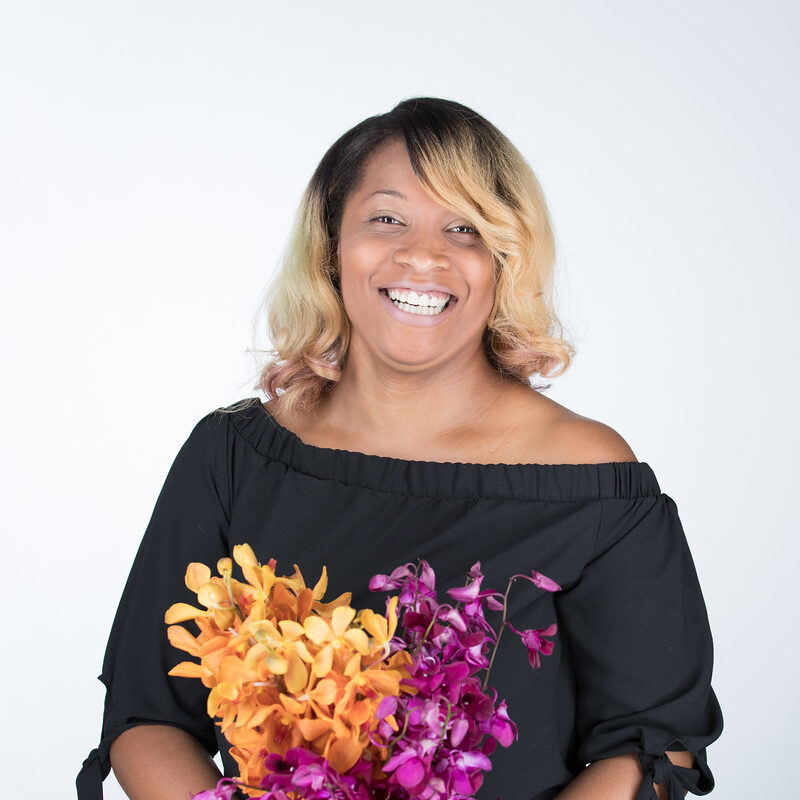 Nia Mozee
Event Planner - Floral Designer - Interior Designer